Urfaust/Wederganger split review
17/07/2017 21:32
Highly anticipated was I looking forward to this Urfaust and Wederganger split. I mean, listening to these two Dutch bands sharing space on one little disc, this was going to be great. So I thought, and thankfully i was right.
The CD starts off with two Wederganger songs and ends with two Urfaust songs. The first two Wederganger songs are familiar and everything you would want to expect from this band. Heavy riffs, mid-tempo drums that reach their maximum when the song takes a turn for the worse, or in this case, the better.The first song seems to be more of a song that you've heard on their latest Halfvergaan Ontwaakt album. Their second song seems to have more of a black 'n roll sound to it, which really pleases my ears. Honestly, I wouldn't mind if they went down this road more often. A great contribution and some great two opening tracks for this split album are these two tracks from Wederganger.
As for Urfaust, it's always the question what kind of shade of evil and raw they would bring into the mix. The first of their two tracks kick in with upbeat drums and a sinister fuzzy sounding guitar. It all comes together, the signature sound of the band that we hear in the older records and further into the song we hear the more cosmic sound that they have used particularly in their latest record Empty Space Meditation. A track that rekindles the admiration I have for this band. The second and last track on this split made by Urfaust tunes more into the whole mysterious, dark cosmic sound. With low tempo drums, synths and eerie screeching this song takes you on the darkest ride through space. Definitely a good addition and final song to this split record published by Ván Records.
I'm pretty sure I haven't given you a reason not to get your hands on this album. It is most likely a great addition to your collection. Needless to say, this collaboration was a match made in the most fiery pits of hell.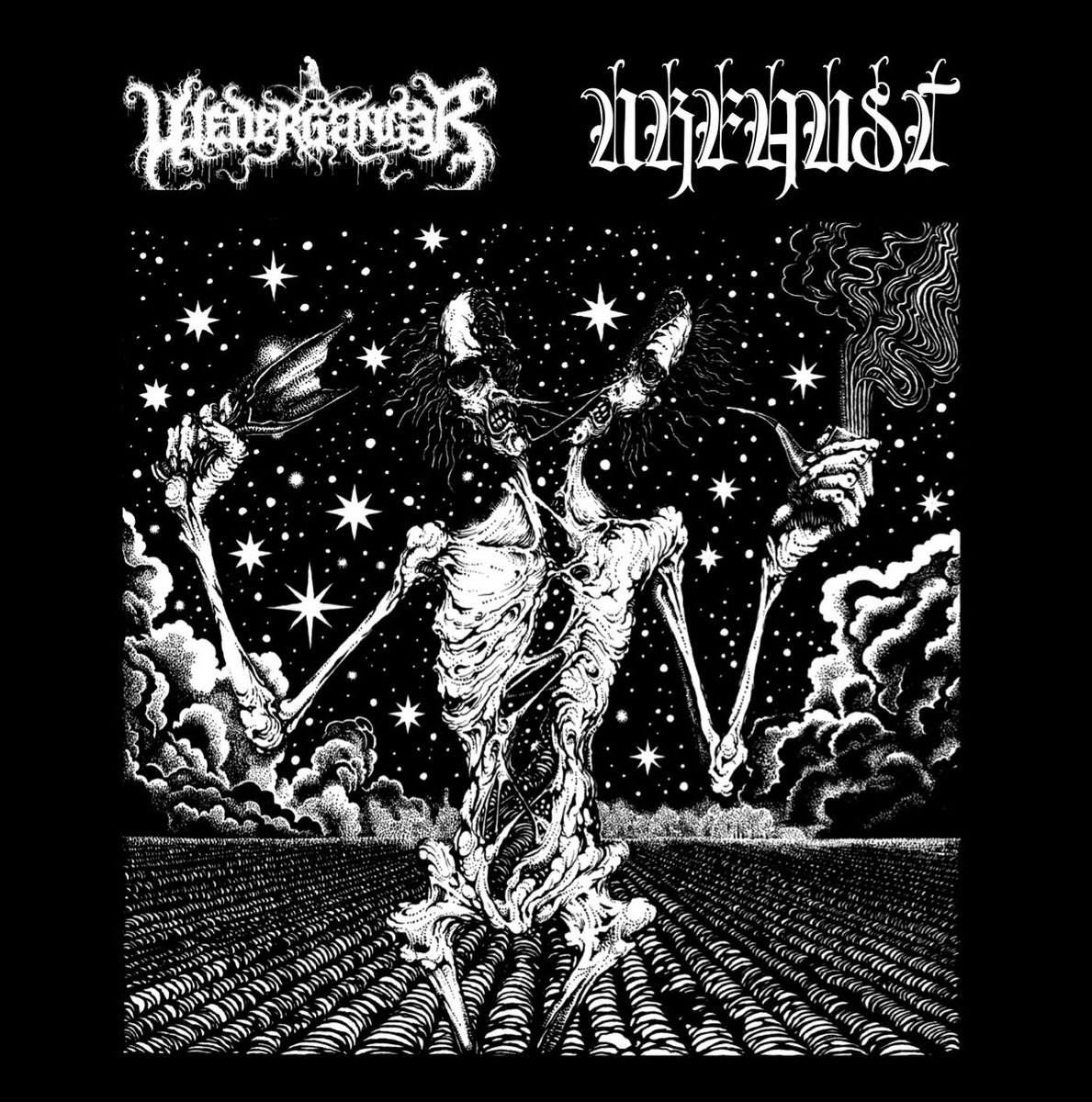 Review done by Zina Koning | Dutch brutal/Death/Metal/Thrash